Winch Rope Holder Stand
The winch utility holder is designed to be easily accessible by bolting it into the fairlead bolt hole. It provides a convenient point for the winch hook to attach to and, most importantly, adds a stylish touch to the front of your vehicle.
For winches with the same mounting bolt hole as the fairlead mount, you can mount this holder off to the side or in a suitable position. Depending on the material thickness, you can adjust the bottom part of the holder mount recess for a secure fit on the mounting point.
Descriptions:
With a 10mm bolt-on design, it protects the surfaces of cables and ropes from damage.
Made of T6 aluminium for smooth, slick surfaces.
Bolt-on flat against the fairlead for a more stable area for the winch hook.
Made of high-quality material, strong and durable.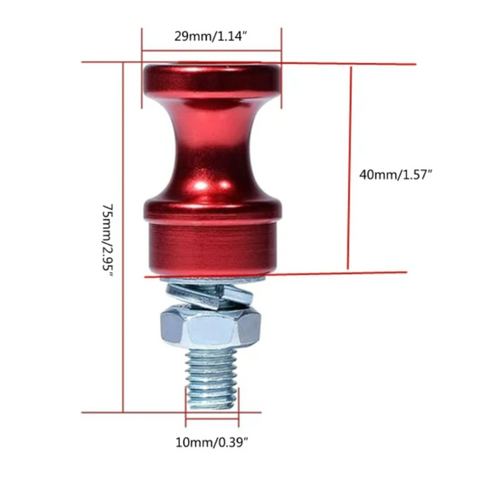 Features:
Material: T6 aluminium alloy
Size: As shown in the picture
Colour: red, black
Purchase Fairlead here.