George4x4 SNATCH BLOCK  
A snatch block is also called a pulley block, particularly among off-roading and winching enthusiasts.
DESCRIPTION:
Snatch Block can be attached to an anchor point (A steel Rated Shackle is recommended) and used to reroute the winch cable or rope, creating a double line pull. This increases pulling power, reduces strain on the winch, and provides more control over the load being pulled. 
Made from Heavy Steel but can be relied upon to provide additional strength and versatility to winching and recovery operations.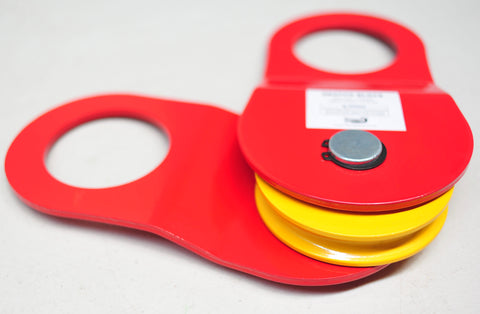 FEATURES:
Pulley wheel machined with solid steel
Suit for all winch types, for rope and cable up to 16mm
Rated 10ton, heavy-duty designed
Better pulling angle, easier to pull
Double winch pulling capacity
Visible colour: Red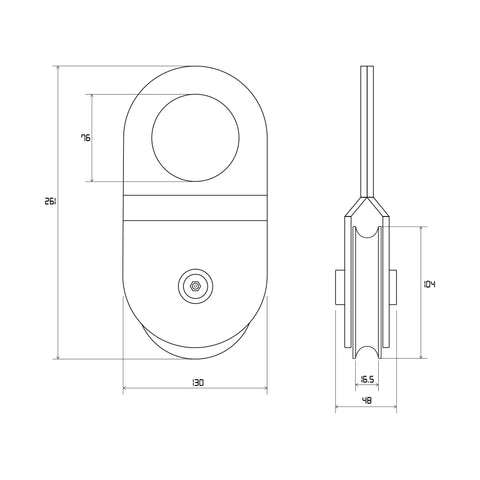 Note: Wear gloves when using the block, be careful with the sharp edges