George4x4 Safety Blanket Damper
Dampener or damper, also known as a safety blanket. 
Description: 
A damper, also known as a safety blanket dampener, is commonly used in 4WD recovery to reduce the impact of potentially dangerous situations, such as the recoil of a winch cable or the sudden release of tension from a snatch strap. It is placed over the cable or strap and absorbs the shock, reducing the risk of injury or damage to the vehicle or surrounding objects. Dampers are essential safety components in 4WD recovery and should be used in all recovery situations.
Orange Safety Blanket.
The logo sticker on the orange safety blanket may appear slightly different.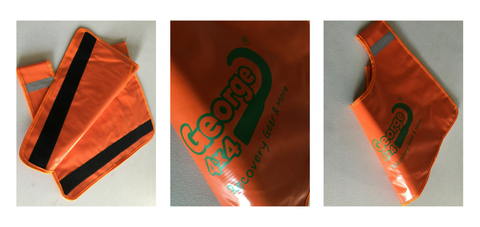 Features:
Waterproof 

Internal Pocket

Made of PVC
Note: Always use a Damper during recovery operations. 
Safety is the priority!!