Buy Winch Shackle and Get FREE Resplicing Service for I

G 
Wagon
We offer a resplicing service that adds a black protective cover to the eye of your winch rope. Working on all Inoes grenadiers. You can either drop by our location or send your winch rope to us.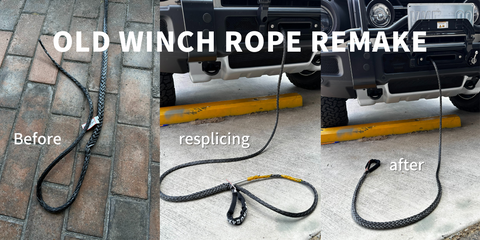 Description: 
IP Australia Certified Design, Designed by George4x4 Team. 
Smooth Surface and Large Eyelet, less friction to soft shackles. Providing more options for soft shackles of different diams. Suits for BOTH Soft Shackle & D Shackle. One Year Warranty included, free change of loading pin within 3 years. 
IP Australia Certified Design, Registered #202118111
Solid aluminium machined polished and Passion Red Cooking! 
Suits for BOTH Soft Shackle & D Shackle
Classic Black or Ruby Red
Rubber protectors fitted, eliminating abrasions and scratches
Comes with a removal custom-made loading pin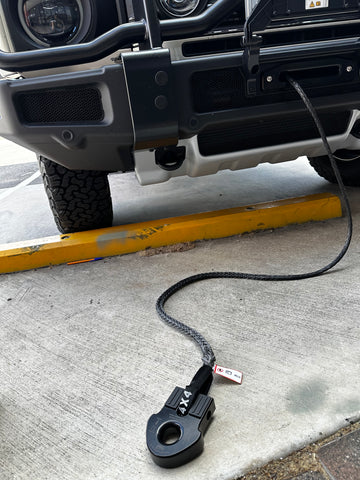 Features:
Rounded eyelet with large diam. of 32mm, much larger than our heavy-duty soft shackle at the biggest size of 26000kg. 
Clevis opening of 20mm
Flat type designed, thickness of 3cm when folded without rubber (4cm with rubber), perfectly compatible with ARB Mounting folding bracket
Minimum Breaking Force 15000kg